CAC employees rewarded

The Collectivité ingénieuse de la Péninsule acadienne (CIPA) inc. is happy to acknowledge the exceptional work of 13 Community Access Center employees from the Acadian Peninsula. These employees were given a recognition award from Connect NB Branché, during the employees' most recent training workshop in Fredericton, in acknowledgement of their contribution and commitment to their Community Access Centers.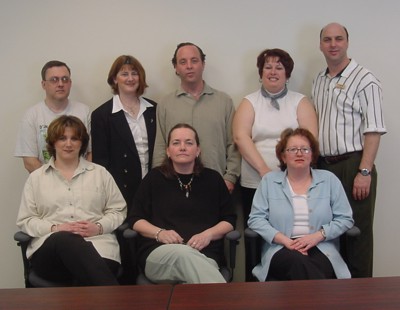 Photo: Lucille Robichaud, St-Isidore CAC - School, Céline Kenny, Caraquet CAC -Library, Brigitte Lainey, St-Isidore CAC - Municipality, Daniel Thériault, Grande-Anse CAC, Fernande Comeau, Tracadie-Beach CAC , Guy Thériault, Shippagan CAC, Gaëtane Paimpec, CAC coordinator (CIPA) representing CIPA, Venance Thériault, Paquetville CAC - CRCP. Absent: Rémi Gauvin, Lamèque CAC, Monique Thériault, Maisonnette CAC, Alice Thériault, Paquetville CAC - School, Rachèle Laplante-Saunier, Tracadie-Sheila CAC - Library and Nancy Mallet, Tracadie-Sheila CAC – High school, Micheline Robichaud, Val-Comeau CAC.

Congratulations to these outstanding employees who each have served their Community Access Center a total of three years or more.